Hey friends! It's the holidays and I got feeling a bit goofy and very grateful for all the support you've given me this year. So I've done two things. On Patreon I've started a cool new series of weekly posts that give folks there a little bit more insight into my brain, and I've initiated the Grub Club Christmas Tree!
Through December, you can get on the tree in the following ways:
sub or resub for a bauble
100 – 999 bits for a fairy light
£1 – £9.99 tip for a fairy light
1000 + bits for a gift under the tree
£10 + tip for a gift under the tree
gift 5+ subs for tinsel strand
PLUS announcing – I will be streaming on Christmas day!! December 25th aka March 347th. I know Christmas has been muddled around and messed up for so many people that it might be nice and good to have a cosy, familiar, nice place to hang out. Time and content to be determined, but I am leaning towards playing a game that I can do the whole of on stream, maybe Man of Medan.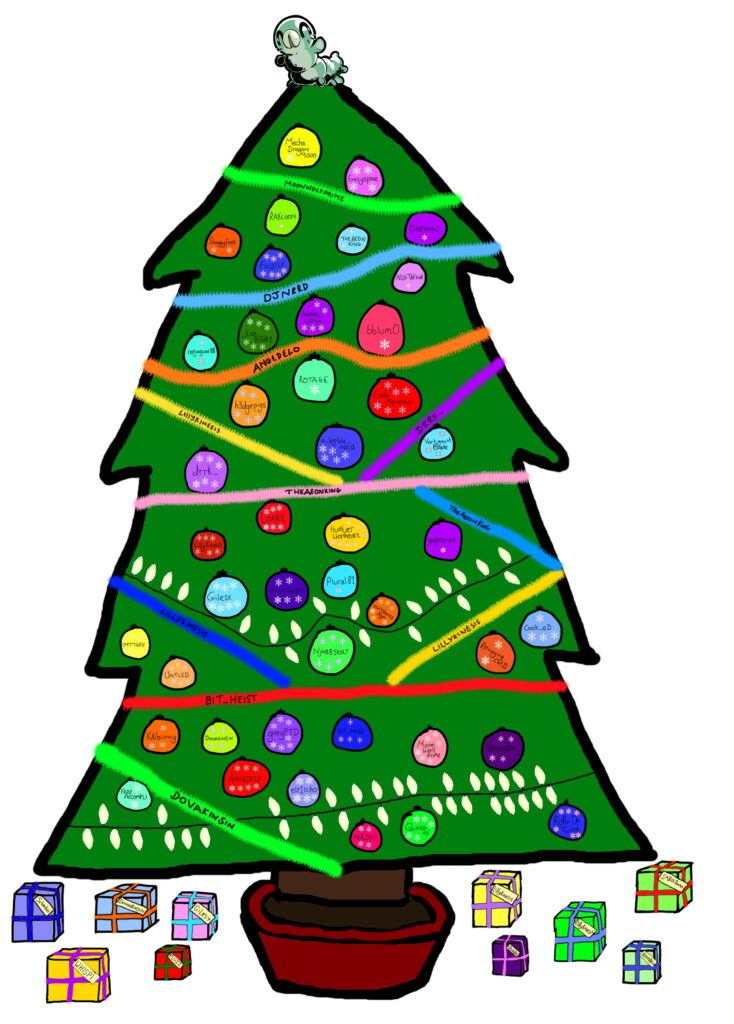 Update: it's the first of January and our tree looks magnificent. Thank you all so much for helping me decorate it. Let's put it away until next year. No more updates, I appreciate every single person who has contributed.