If you're keen to get your hands on some gear designed by me or featuring my emotes, you can find a "main list" right here!
Quick Links:
Artists I've worked with:
Trans Rights Grub Sticker
Grub design by Rhasdra and turned into a sticker by me. You can get these trans rights stickers on my ko-fi page.
Trans Rights Are Human Rights Misprint Sticker
Art by LootboxGFX and turned into a sticker by me. You can only get these as an "add on" to the Trans Rights Grub because they are misprinted  ( I didn't proofread properly).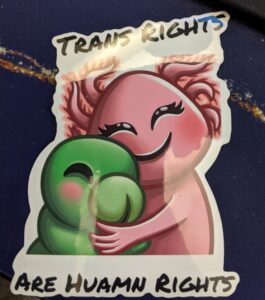 Autistic Pride Sticker
This one is designed and made by me! You can currently get them on my ko-fi store and I am very proud of them. "Not Your Tragedy" refers to how frequently allistic (non-autistic) parents treat an autism diagnosis in their children as something tragic or think it's appropriate to "grieve". My life is not a tragedy.  Get your Autistic  Pride stickers here.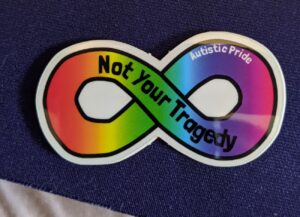 Hans Grubber Merch
Hans Grubber merch is now available on RedBubble! Designed by LootboxGFX, this little grub is ready for WAR and will take on whatever is thrown at him. RedBubble has a wide variety of options from t-shirts through stickers through mugs and more. See the full Hans Grubber range here.
The Queer Agenda Merch
Have you ever wondered what the Queer agenda actually is? Well, now you know. I designed this one! See the full Queer Agenda range here.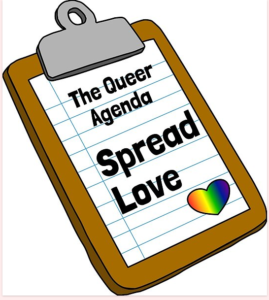 Laughing Axolotl Merch
Another design by LootboxGFX, this axolotl is having a lovely time. Full laughing axolotl range on RedBubble here.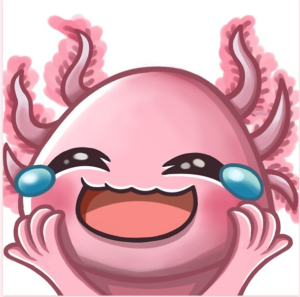 Facepalming Axolotl Merch
This axolotl can't believe what you did. Full facepalming axolotl merch range here. Another LootboxGFX triumph.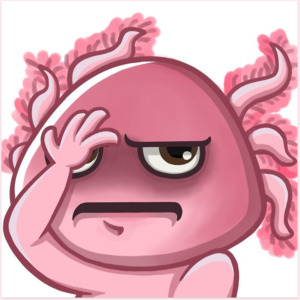 Defund the Police Merch
ACAB. Full range of defund the police merch here. This is one of my own designs!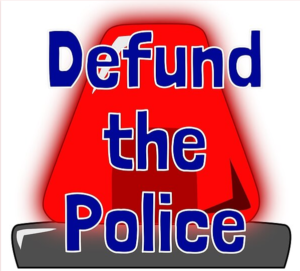 Be Gay, Do Crime Merch
This is another one of mine and I adore the happy little skull heart. Be Gay, Do Crime full range here.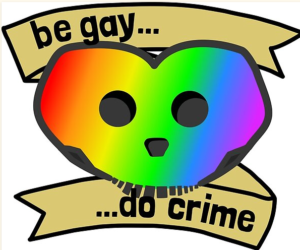 Loot Goblin Shanodin Merch
Lastly is me! Loot Goblin Shanodin with familiars Sasha and Cindy. Art by SketchGoblin. Full range of Shanodin the Loot Goblin merch here.